Public health protection and support assistant with specialization (m/f)

| Department of Hospital Hygiene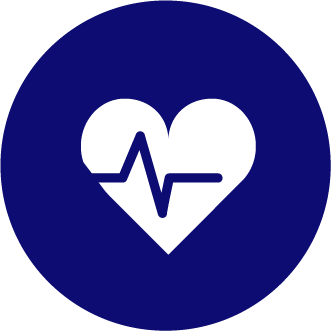 Time: 1.0 or by arrangement
Shift: one shift
Start date: immediately or by appointment
WHAT DO YOU WANT TO DO?
Carry out professional activities focused on hygiene issues in the environment of the largest hospital in the Czech Republic,
focus on the area of cleaning, disinfection and the selection of suitable disinfectants, on sterilization and control of the effectiveness of sterilizers, correct use of medical devices, compliance with principles when handling biological material, laundry and waste,
check compliance with hyg.-epid. regime at hospital workplaces, incl. hand hygiene procedures,
cooperate with public health protection authorities,
participate together with other health professionals in the creation and updating of operating regulations,
educate medical staff,
set up and improve processes at VFN workplaces,
provide support to non-medical workplaces in the supervision of water quality, the internal environment of buildings and within the framework of preventive supervision during construction and renovations,
carry out targeted investigations and process documents for the assessment and management of health risks.
WHAT IS WAITING FOR YOU WHEN YOU JOIN OUR TEAM?
Work in which you will be an equal healthcare worker to colleagues from individual VFN clinics,
an overview of the impacts and results of the processes you have set in practice,
the possibility to verify the effectiveness of hygiene procedures at individual workplaces of the hospital,
the opportunity to influence and improve established processes and procedures,
Facilities of a large teaching hospital in the very center of Prague,
possibility of personal and professional growth and support of further education,
motivational salary evaluation,
5 weeks of vacation and 1 week of vacation to ensure personal matters,
possibility of accommodation outside Prague,
allowance for canteen meals or meal vouchers,
attractive benefit program full of discounts and financial contributions (see. Benefits),
MultiSport card,
holiday allowance,
kindergarten on the premises of the General Teaching Hospital and suburban summer camps for children of employees,
interesting extracurricular activities - language courses, self-defense lessons, joint sports events and more.
WHO ARE WE LOOKING FOR?
You have professional and medical qualifications according to Act No. 96/2004 Coll., Act on non-medical health professions,
you have obtained a specialized qualification according to the educational program for the field of hygiene and epidemiology,
you can work with MS Office (especially Outlook, Word, Excel, PowerPoint),
active approach to work and responsibility is no stranger to you,
you are able to work independently and in a team,
you want to learn new things and you are flexible,
you can show us the moral and civil integrity (pure criminal record).
LET US KNOW ABOUT YOU AND COME WITH IT!
MUDr. Markéta Korcinová
Tel.: +420 224 969 232, Email: marketa.korcinova@vfn.cz