Ergoterapeut

| Clinic of Rehabilitation Medicine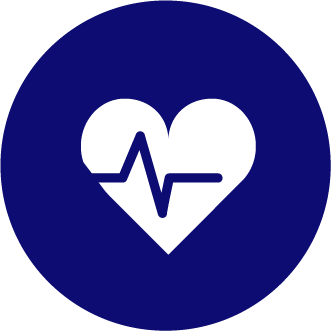 Time: part time
Shift: one shift
Start date: July August
WHAT DO YOU WANT TO DO?
Interesting and diverse work with outpatient patients, patients in the day care center and in the ward.
You will work in a unique day care center for patients after brain damage.
Work with a team of professionals across the disciplines (interprofessional team) and respect the profession of occupational therapist.
WHAT IS Awaiting You When You Join Our Team?
Possibility to participate in scientific activities, project activities.
Work in a pleasant team of other occupational therapists.
Possibilities of foreign internships.
Recruitment Contribution 10.000, -

Sophisticated adaptation process with full mentor support
Facilities of a large university hospital in the center of Prague.

Possibility of personal and professional growth and support of further education
Stable and motivating salary
5 weeks of leave and 1 week of leave to secure personal affairs
Possibility of accommodation for outside Prague
Catering allowance in canteens or meal vouchers
Attractive benefit program full of discounts and financial contributions (see. Benefits)

VFN preschool and suburban summer camps for employees' children
Interesting non-work activities - language courses, self-defense lessons, joint sporting events and more
WHO WE ARE LOOKING FOR?
You are an experienced worker or fresh graduate of bachelor and master programs.
You have complete occupational therapy (Bc. Or Mgr.).
You have a team spirit.
Are you interested in working with adult patients mainly in the field of neurology, surgery - traumatology, geriatrics.
We welcome you if you are interested in participating in the teaching of students of the Bachelor's and follow-up Master's program Ergoterapie.
You manage work with PC at user level.

An active approach to work and responsibility is not alien to you.

You are able to work alone and in a team.

You want to learn new things and are flexible.

You can provide us with a moral and civil integrity (pure criminal record).
Let us know and come to us with us!
Vendula Matolínová
Tel .: 224 968 494, e-mail: Vendula.Matolinova@vfn.cz