Physiotherapist

| ARO, KARIM, Department of Anaesthesiology of Resuscitation and Intensive Care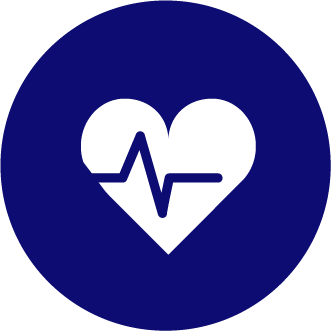 Time: 1,0
Shift: one-shift uneven (40 hours per week)
Start date: immediately by agreement
WHAT DO YOU WANT TO DO?.
Perform physiotherapeutic activities at the Department of Anaesthesiology, Resuscitation and Intensive Care,
perform analyzes of common daily activities in patients, develop short-term and long-term physiotherapy plans,
you will perform physiotherapy in the inpatient wards of KARIM. Cooperation with the intensive care unit at the clinic of oral and maxillofacial surgery, or at the intensive care units of other clinics,
perform complex physiotherapeutic procedures and complex kinesiological examinations, including diagnostics of functional disorders of the locomotor system, diagnostics, painful and trigger points or algesiological examination and other neurological manifestations,
perform examinations that are necessary to determine further progress in physiotherapy, especially the determination of anamnesis, locomotor system, etc., especially using manual procedures, measurements, specific tests and instrumental diagnostic methods,
cooperate with highly qualified experts in intensive care medicine, cardiac surgery and other medical disciplines.
WHAT IS Awaiting You When You Join Our Team?
Facilities of a large teaching hospital in the center of Prague,
sophisticated adaptation process with full mentor support,
possibility of personal and professional growth and support of further education,
stable and motivating salary,
open and friendly approach of managers,
a place where we will appreciate your professional work,
5 weeks of vacation and 1 week of vacation to ensure personal matters,
possibility of accommodation outside Prague,
Multisport card,
holiday allowance,
allowance for canteen meals or meal vouchers,
attractive benefit program full of discounts and financial contributions (see. Benefits) ,
kindergarten on the premises of the General Teaching Hospital and suburban summer camps for children of employees,
interesting non-work activities - language courses, self-defense lessons, joint sports events and more.
WHO WE ARE LOOKING FOR?
You have finished min. High school education.
You have the professional and medical competence according to the Act 96/2004 Coll.
You manage work with PC at user level.
An active approach to work and responsibility is not alien to you.
You are able to work alone and in a team.
You want to learn new things and are flexible.
You can provide us with a moral and civil integrity (pure criminal record).
Let us know and come to us with us!
Mgr. Lenka Kramářová, head nurse
Phone: 224 969 210, e-mail: Lenka.Kramarova@vfn.cz