Chief power engineer

| Department of Energy and Maintenance, Technical and Operational Section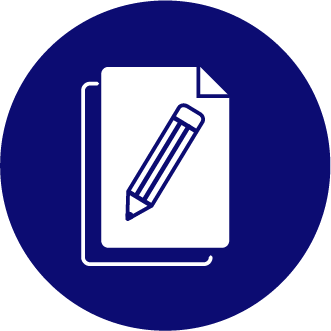 Workplace: Department of Energy and Maintenance
Time: 1,0
Shift: one shift
Start date: immediately or by appointment
WHAT DO YOU WANT TO DO?
Responsible for the supply of all VFN facilities with all energy and media (electricity, water, gas) and for the disposal of wastewater in the sense of the Energy and Water Management Act,
prepare a calculation of energy and media costs in the VFN complex,
negotiate contractual relations with suppliers, control their fulfillment and invoicing, including the provision of tenders for concluding service contracts, commenting on contracts with tenants in the premises of the General Hospital,
process documents and send statements for energy and fuel to the CZSO and documents for the use of state support for investments aimed at reducing energy costs,
participate in the preparation of investment plans, reconstruction and modernization of energy facilities,
draw up emergency plans, TPN and ŘN directives and working procedures in the field of energy and water management, establish a concept for the development of energy facilities with regard to reducing the cost of energy and services,
ensure the processing of energy audits and energy management,
be responsible for the elaboration of the plan of control activities and its implementation,
cooperate in the elaboration of concepts, project documentation and in the implementation of building reconstructions and HVAC with the priority of reducing energy consumption,
provide readings of secondary water meters and electricity meters, maintenance of connections and water meter assemblies,
monitor the quality of drinking water and discharged wastewater.
WHAT IS Awaiting You When You Join Our Team?
Facilities of a large university hospital in the center of Prague
the opportunity to apply and develop your ideas,
stable salary evaluation,
5 weeks of vacation and 1 week of vacation to ensure personal matters,
possibility of accommodation outside Prague,
allowance for canteen meals or meal vouchers,
attractive benefit program full of discounts and financial contributions. (see Benefits),
MultiSport card
holiday allowance,
kindergarten on the premises of the General Teaching Hospital and suburban summer camps for children of employees,
interesting extracurricular activities - language courses, self-defense lessons, joint sports events and more.
WHO WE ARE LOOKING FOR?
You have completed secondary school or university education in the field of electrical engineering,
you have experience in the field of min. 5 years,
we welcome your knowledge of BMS, EPS and HVAC,
you are well versed in technical documentation,
you can work with a PC at an advanced level,
you are resistant to normal stress and you can keep a cool head,
you have an active approach to work and you are flexible in time,
you can improvise and work independently and in a team,
responsibility, diligence and diligence are not foreign to you,
you have good communication skills, pleasant demeanor,
you are passionate about the field with a desire to learn new things,
you can show us the moral and civil integrity (pure criminal record).
Let us know and come to us with us!
Send your CV to: Kateřina Toušková, Human Resources Department, Katerina.Touskova@vfn.cz