Doctor

| Hospital Hygiene Department, Medical Care Department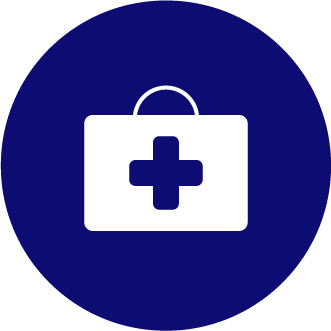 Workplace: Department of Hospital Hygiene
Time: 1,0
Shift: one shift
Start date: immediately or as agreed
WHAT DO YOU WANT TO DO?
You will be dealing with the agenda of the prevention and control of infections at the senior specialist - expert level as required by the ECDC document "Core Competencies for Infection Control and Hospital Health Professionals in the European Union".
WHAT IS Awaiting You When You Join Our Team?
Facilities of a large university hospital in the center of Prague.

Salary in accordance with Government Regulation No. 341/2017 Coll., On salaries of employees in public services and administration, as amended.
Possibility of personal and professional growth and support of further education.
Friendly and friendly working team.
5 weeks of vacation and 1 week of leave to secure personal affairs.
Possibility of accommodation for outside Prague.
Catering allowance in canteens or meal vouchers.
Attractive benefit program full of discounts and financial contributions. (see. Benefits).

VFN preschool and suburban summer camps for employees' children.
Interesting non-work activities - language courses, self-defense lessons, joint sports events and more.
WHO WE ARE LOOKING FOR?
You have graduated from university.
You have knowledge of English.
You master excellent skills when working with PC - MS Word, Excel, PowerPoint, Outlook, Internet.
Active and positive approach to work and responsibility are not alien to you.

You are able and willing to work independently and in a team.

You want to learn new things and are flexible.

You can prove to us the moral and civic integrity (pure criminal record), professional and medical competence according to Act No. 95/2004 Coll.
You have specialized competence in the fields of hygiene and epidemiology or epidemiology or medical microbiology or infectious medicine.
Let us know and come to us with us!
MUDr. Markéta Korcinová,
tel .: +420 224 969 232, E-mail: marketa.korcinova@vfn.cz