Radiologic assistant

| Radiotherapy, Institute of Nuclear Medicine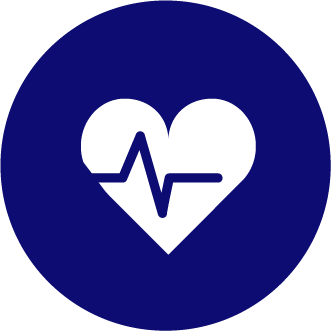 Time: 1,0
Shift: one shift
Start date: immediately or by appointment
WHAT DO YOU WANT TO DO?
You can choose from two fields, depending on which is right for you
in the field of RADIOTHERAPY:
provide basic nursing and specialized radiotherapy care,
provide radiation therapy using tomotherapy (combination of CT scanner and linear irradiator) using IGRT, IMRT and HDR-brachytherapy technology,
perform localization CT examinations for radiotherapy planning, including the production of fixation and positioning aids,
cooperate in the creation of irradiation plans and contour the organs of localization CT scans,
provide administration associated with radiation treatment (keeping medical records, location sheets, radiation protocols, etc.),
in the field of NUCLEAR MEDICINE:
fill and apply open radionuclide sources (radiopharmaceuticals),
assist in diagnostic and therapeutic procedures of nuclear medicine, including examination of pediatric patients,
perform diagnostic methods of nuclear medicine (static and dynamic studies, SPECT, hybrid methods), using a variety of instruments (planar gamma cameras, SPECT, SPECT / CT, PET / CT),
to provide administration and provide basic and specialized nursing care (preparation of the patient for examination, cannulation, application of radiopharmaceuticals and contrast agents).
WHAT IS WAITING FOR YOU WHEN YOU JOIN OUR TEAM?
Work with world-class industry leaders,
cooperation with physicians, physicists, radiopharmaceuticals and other specialists within multidisciplinary teams,
you can participate in a number of clinical studies and the implementation of new diagnostic and treatment procedures in practice,
the opportunity to participate in practical teaching of students,
opportunities for personal and professional growth and support for further education

eg expanding their education in the fields of nuclear medicine and radiodiagnostics based on merger planning using state-of-the-art radiodiagnostic and hybrid methods (PSMA, FLT, FDG-PET / CT and 3T MRT),

sophisticated adaptation process with full mentor support.
WHAT ELSE DO YOU GET?
Facilities of a large teaching hospital in the center of Prague,
possibility of accommodation for up to 6 months free of charge,
6 weeks holiday, 1 week off to ensure personal matters,
recruitment allowance 70.000, -
stable and motivating salary evaluation with a risk surcharge,
allowance for canteen meals or meal vouchers,
attractive benefit program full of discounts and financial contributions,
kindergarten on the premises of the General Teaching Hospital and suburban summer camps for children of employees,
interesting extracurricular activities - language courses, self-defense lessons, joint sports events and more.
WHO ARE WE LOOKING FOR?
you have professional and medical qualifications according to Act 96/2004 Coll.,
you are a graduate or a seasoned professional in practice (specialization in the given fields is an advantage, but not a condition),
you can work with PC on user level,
active approach to work and responsibility are not alien to you,
you are able to work independently and in a team,
you want to learn new things and you are flexible,
you can show us the moral and civil integrity (pure criminal record).
Let us know and come to us with us!
Mgr. Zuzana Nová, MBA
Zuzana.Nova@vfn.cz