Engineering Specialist

| Investment Department, Investment and Development Department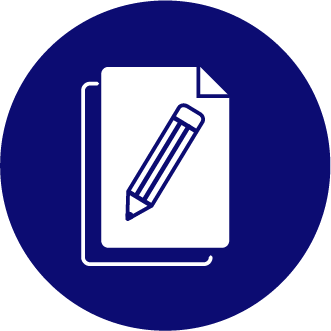 Workplace: Investment and Development Division
Time: 1,0
Shift: one shift
Start date: immediately or by appointment
WHAT DO YOU WANT TO DO?
To ensure the complete course of engineering of construction-investment plans of the real estate portfolio of the General Hospital, incl. supervising the intentions of the neighboring properties concerned,
cooperate in all phases of the investment plan with other members of the implementation team, further cooperate with professional workplaces and workers in relation to engineering activities,
prepare the entry conditions of the state administration bodies concerned, or the opinion of the owners of the neighboring plots of land on the investment plans of VFN already in the preparation phase,
to provide engineering activities related to the permission to use the completed building or its part and to the final inspection of the building,
actively seek administrative proceedings concerning its intention to land and buildings with the right to manage state property for VFN,
coordinate all activities and steps in accordance with Act 183/2006 Coll. (Building Act), 134/2016 Coll. (Public Procurement Act) and Regulation No. 10/2016 hl. the City of Prague (Prague Building Regulations),
actively and independently participate in negotiations, independently comment on the creation of documents for administrative proceedings, complete documents, create minutes,
cooperate in process digitization and archiving.
WHAT IS Awaiting You When You Join Our Team?
Facilities of a large teaching hospital in the center of Prague,
possibility of personal and professional growth and support of further education,
interesting and diverse work in a good team,
stable and motivating salary,
5 weeks of vacation and 1 week of vacation to ensure personal matters,
possibility of accommodation outside Prague,
allowance for canteen meals or meal vouchers,
MultiSport card
holiday allowance,
attractive benefit program full of discounts and financial contributions (see. Benefits)

,

kindergarten on the premises of the General Teaching Hospital and suburban summer camps for children of employees,
interesting non-work activities - language courses, self-defense lessons, joint sports events and more.
WHO WE ARE LOOKING FOR?
You have finished min. Secondary education,
you have 2 years of experience in the field and previous experience with the activity of providing complete engineering,
you can work with a PC, you control MS Office,
you have a good knowledge of the Czech language verbally and in writing,
you are familiar with the real estate cadastre, you have knowledge of the Building Act and the Prague Building Regulations,
you know the cadastral law, the law on public procurement (an advantage, not a condition, we will be happy to train you),
active approach to work, diligence, responsibility are not foreign to you,
you can work independently and in a team,
you can show us the moral and civil integrity (pure criminal record).
Let us know and come to us with us!
Send your CV with an overview of your previous practice to: zuzana.nova@vfn.cz