Investment project management specialist

| Investment and Development Division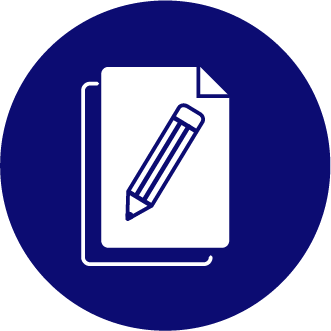 Time: 1,0
Shift: one shift
Start date: by appointment
WHAT DO YOU WANT TO DO?
To be responsible for managing the preparation and implementation of construction and investment plans of the VFN real estate portfolio,
ensure the technical condition of existing buildings,
prepare a complete project assignment, compile and assess the investment plan,
compile cost calculations and schedules,
ensure the selection of suppliers of design and implementation work,
ensure the contractual agenda (negotiations with the contracting party, creation of model contracts),
cooperate in project preparation and negotiations with the relevant state administration bodies,
manage and control design and construction work, including their compliance with applicable legislation and contractual documentation,
be responsible for managing the process of obtaining the necessary decisions of the administrative bodies necessary for the implementation of the project,
be responsible for compliance with the financial and time schedule of the project,
take over the implementation, put into operation, manage the elimination of defects and unfinished work, coordinate suppliers,
cooperate with individual professional departments as well as individual employees of clinics and institutes,
lead a team, coordinate activities, control the fulfillment of tasks, take over and agree on fulfillment.
WHAT IS WAITING FOR YOU WHEN YOU JOIN OUR TEAM?
Facilities of a large teaching hospital in the center of Prague,
motivated and listening leadership that will help you develop your skills,
the possibility of personal growth and support for further education,
motivating financial evaluation,
5 weeks of vacation and 1 week of vacation to ensure personal matters,
allowance for canteen meals or meal vouchers,
attractive benefit program full of discounts and financial contributions,
a contribution of CZK 1,200 per year for purchases in VFN pharmacies,
holiday allowance,
MultiSport card
kindergarten on the premises of the General Teaching Hospital and suburban summer camps for children of employees,
interesting extracurricular activities - language courses, self-defense lessons, joint sports events and more.
WHO ARE WE LOOKING FOR?
You have completed min. Secondary school / university education in technical or economic field,
you have demonstrable experience in managing investment projects under construction in the amount of at least CZK 100 million,
you have 6 years of experience in the field and demonstrable results from past experience,
you are familiar with the economic side of projects,
you have knowledge of project management and the Public Procurement Act,
you can work with PC (MS Office),
knowledge of BIS, MS Project etc. advantage,
Your strengths include: independence, reliability, excellent communication skills, ability to solve problems effectively, time flexibility, resistance to stress, proactive approach, loyalty,
you can show us the moral and civil integrity (pure criminal record).
LET US KNOW ABOUT YOU AND COME WITH IT!
Send your CV to Zuzana.Nova@vfn.cz