Head of the project management department

| Department of Project Management, Section for Investments and Development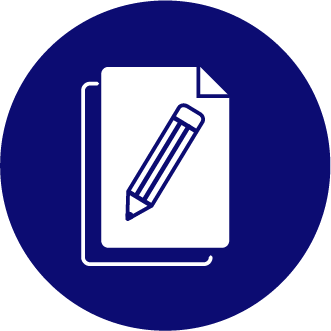 Time: 1,0
Shift: one shift
Start date: by appointment
WHAT DO YOU WANT TO DO?
Coordinate the department's activities with other departments,
set key tasks and goals within the portfolio of investment projects,
check the outputs of the department, propose the next procedure and check its implementation,
participate to the necessary extent in control days with suppliers,
cooperate with the superior on strategic development,
collaborate on BIM implementation and digitization in general,
compile, control cost calculations, schedules,
cooperate in the selection of suppliers,
cooperate in project preparation and negotiate with the relevant state administration bodies,
supervise directly subordinate employees entrusted with the control and supervision of the implementation of design and construction works,
manage the value engineering process,
cooperate with individual professional departments as well as individual employees of clinics and institutes,
coordinate the activities of individual specialist workplaces and workers on the investment project, manage the transmission of information,
manage all activities and steps in accordance with Act 134/2016 Coll. (Act on Public Procurement), in cooperation with the internal Department of Public Procurement,
lead the team, control the performance of tasks, take over and approve the performance.
WHAT IS WAITING FOR YOU WHEN YOU JOIN OUR TEAM?
Facilities of a large teaching hospital in the center of Prague,
the possibility of personal growth and support for further education,
diversity and variety of work activities,
stable and motivating financial evaluation,
5 weeks of vacation and 1 week of vacation to ensure personal matters,
possibility of accommodation outside Prague,
allowance for canteen meals or meal vouchers,
attractive benefit program full of discounts and financial contributions (see. Benefits),
Twice a year contribution to the hospital pharmacy,
holiday allowance,
MultiSport card
kindergarten on the premises of the General Teaching Hospital and suburban summer camps for children of employees,
interesting extracurricular activities - language courses, self-defense lessons, joint sports events and more.
WHO ARE WE LOOKING FOR?
You have completed university education in the field,
you have demonstrable experience in managing investment projects under construction in the amount of at least CZK 50 million,
you have 8 years of experience in the field and demonstrable results from past experience,
authorization advantage,
knowledge of BIM environment, MS Project etc. advantage,
you can work with PC (MS Office) at an advanced level,
knowledge of subsidy titles, the Public Procurement Act is an advantage,
active approach to work and responsibility are not alien to you,
you are able to work independently and in a team, able to solve problems effectively, time-flexible, resistant to stress, loyal,
you can show us the moral and civil integrity (pure criminal record).
LET US KNOW ABOUT YOU AND COME WITH IT!
Send your CV to Zuzana.Nova@vfn.cz