General Nurse, Practical Nurse

| Psychiatric Clinic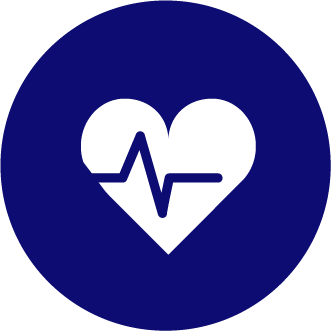 Time: 1,0
Shift: continuous (37.5 hours per week)
Start date: immediately or by appointment
WHAT DO YOU WANT TO DO?
Provide comprehensive nursing care,
perform group and individual activation and psychoeducation of the mentally ill,
work according to a predetermined schedule, perform social skills exercises (establishing contacts, strengthening self-sufficiency, motivation), training of cognitive functions, relaxation techniques,
you will be a member of a multidisciplinary team and a direct participant in activities - occupational therapy, art therapy, physiotherapy, etc.
WHAT IS Awaiting You When You Join Our Team?
Interesting work at the workplace, which deals with acute care for the mentally ill in the entire diagnostic spectrum and a cooperating team with an interest in not leaving patients lying in bed,
continuous specific education (Communication, Activation; Restraints),
cooperation with all sections of the clinic - acute and community care,
recruitment allowance 10,000, -

,

sophisticated adaptation process with full mentor support,
facilities of a large teaching hospital in the center of Prague,
stable and motivating salary,
5 weeks of vacation and 1 week of vacation to ensure personal matters,
possibility of accommodation outside Prague,
allowance for canteen meals or meal vouchers,
attractive benefit program full of discounts and financial contributions (see. Benefits)

,

kindergarten on the premises of the General Teaching Hospital and suburban summer camps for children of employees,
interesting non-work activities - language courses, self-defense lessons, joint sports events and more.
WHO WE ARE LOOKING FOR?
You have completed min. Secondary education and you have professional and medical qualifications according to Act 96/2004 Coll.,
you are interested in mental illness,
you are physically fit
you are a graduate or a seasoned pro - everyone has a door open,
you can work with PC on user level,
active approach to work and balance and patience are not foreign to you,
you are able to work independently and in a team,
you want to learn new things and you are flexible,
you can show us the moral and civil integrity (pure criminal record).
Let us know and come to us with us!
Zuzana Fišarová, head nurse
tel.:224 965 339, email: zuzana.fisarova@vfn.cz