Nutritional therapist

| Day hospital, Psychiatric clinic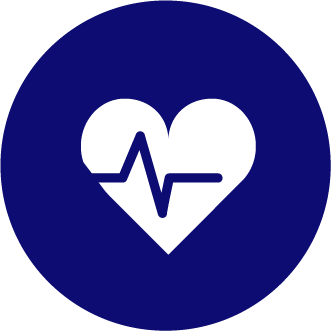 Workplace: Child and adolescent hospital
Time: 1.0 (40 hrs per week)
Shift: one shift
Start date: immediately or by appointment
WHAT DO YOU WANT TO DO?
You will perform the work of a therapist at the Day Station for Adolescents of the Psychiatric Clinic and will be part of a multidisciplinary team,
you will participate in a comprehensive psychotherapy program, perform group and individual psychoeducation and activation of adolescents,
according to a predetermined schedule, you will carry out education and social skills exercises (strengthening of self-sufficiency, motivation).
you will be a direct participant in other activities (art therapy, canistherapy, etc.).
WHAT IS Awaiting You When You Join Our Team?
Recruitment Contribution 10.000, -

.

Interesting work in a workplace that deals with the care of adolescents with mental health problems and the mentally ill across the diagnostic spectrum.
Continuous specific training (communication, activation, restraint).
The possibility of specific educational programs according to the focus of the care provided.
Cooperation with all sections of the clinic - acute and community care.
Sophisticated adaptation process with full mentor support.
Facilities of a large university hospital in the center of Prague.

Possibility of personal and professional growth and support of further education.
Stable and motivating pay.
6 weeks vacation and 1 week off to take care of personal matters.
Possibility of accommodation for outside Prague.
Catering allowance in canteens or meal vouchers.
Attractive benefit program full of discounts and financial contributions (see. Benefits).

VFN preschool and suburban summer camps for employees' children.
Interesting non-work activities - language courses, self-defense lessons, joint sporting events and more.
WHO WE ARE LOOKING FOR?
You have completed your education in the field of nutritional therapist.
You are able to work in a multidisciplinary team.
Psychotherapy training is your advantage.
You are interested in mental illness.
You have physical fitness, communication and organizational skills.
You manage work with PC at user level.

You are prudent and patient.
An active approach to work and responsibility is not alien to you.

You are able to work alone and in a team.

You want to learn new things and are flexible.

You can provide us with a moral and civil integrity (pure criminal record).
Let us know and come to us with us!
Bc. Zuzana Fišarová
Tel .: 224 965 339, E-mail: Zuzana.Fisarova@vfn.cz