Radiological Physicist / Technician (m/f)

| Radiation Protection Department, Medical Care Department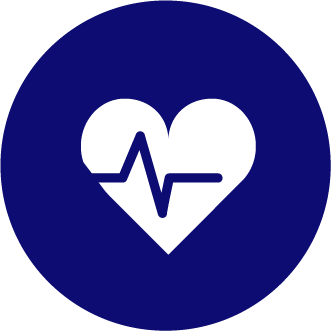 Workplace: Radiation Protection Department
Time: 1,0
Shift: one shift (40 hours per week)
Start date: immediately or by appointment
WHAT DO YOU WANT TO DO?
Depending on qualifications and experience:
plan tomotherapy, check radiation plans,
analyze delivered doses (transmission 3D dosimetry, Adaptive Radiotherapy),
contouring anatomical structures, registering images and summarizing plans,
perform operational stability tests,
participate in the management of clinical workflow.
WHAT IS Awaiting You When You Join Our Team?
Sophisticated adaptation process with the full support of the mentor and support for professional growth and deepening of qualifications,
work for a renowned medical facility with a strong academic background,
interesting, varied and highly qualified work in the field of planning and related activities of modern radiotherapy (IMAT + daily online 3D IGRT) and program of control and adaptation of changes during treatment,
the opportunity to participate in the revision and development of imaging protocols, including the implementation of other imaging methods (3T MR, new CT, PET / CT),
the opportunity to participate in the management of the clinical workflow,
the possibility of presenting the results of own work on development at educational events in the Czech Republic and abroad,
stable and motivating salary,
5 weeks of vacation and 1 week of vacation to ensure personal matters,
possibility of accommodation outside Prague,
allowance for canteen meals or meal vouchers,
attractive benefit program full of discounts and financial contributions (see. Benefits)

,

kindergarten on the premises of the General Teaching Hospital and suburban summer camps for children of employees,
interesting non-work activities - language courses, self-defense lessons, joint sports events and more.
WHO WE ARE LOOKING FOR?
You have the professional qualification to perform the medical profession of radiological physicist (or you have even achieved certification) or radiological technician or the prerequisites for obtaining one of these qualifications,
you are a graduate or a seasoned pro - everyone has a door open,
you are very good at working with computers,

you are not alien to an active approach to work, responsibility and respect for your own and others' competences,

you have your own need to perform the assigned work in the highest quality with an emphasis on safety,
you have an eye for detail and are meticulous,
you are able to work independently and in a team,

you have a desire to learn new things, continuous education including obtaining other formal qualifications and you are flexible,

you can show us the moral and civil integrity (pure criminal record).
Let us know and come to us with us!
Ing. Jiří Trnka, Ph.D.
E-mail: Jiri.Trnka@vfn.cz