Privacy Policy (GDPR)
Basic information on GDPR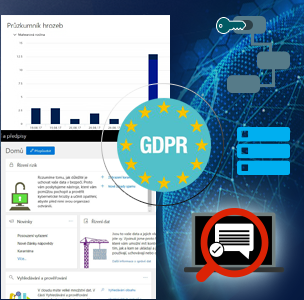 The purpose of the personal data protection is to make you familiar with the way personal information is handled in a clear and comprehensible manner at the General Teaching Hospital in Prague (hereinafter referred to as VFN) in accordance with the legislation of the European Union and the Czech Republic.
Legal obligation to protect all personal data managed and processed in the General Teaching Hospital is based on generally applicable laws:
EU Regulation No. 2016/679 on the protection of individuals with regard to the processing of personal data and on the free movement of such data (GDPR).
Act No. 110/2019 Coll., on the processing of personal data.
The basic duty of the VFN as the controller and processor of personal data is to protect personal data so as not to leak, lose or misuse them.
The VFN is especially about personal data of patients, patients of designated persons, employees, visitors of VFN etc., both in electronic form (eg hospital and laboratory information systems, personnel systems, data storage, camera recordings, etc.) paper (eg filing cabinets, medical records, contracts, payment operations, copies of documents, etc.).
These The information on personal data protection is primarily intended for patients, employees or other concerned persons in relation to the VFN.