Construction technician

| Construction and Mechanical Engineering Department, Technical and Operational Department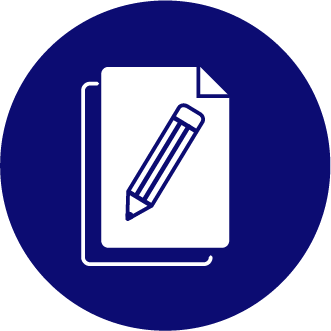 Workplace: Department of Construction and Mechanical Engineering
Time: 1,0
Shift: one shift
Start date: by appointment
WHAT DO YOU WANT TO DO?
Responsible for checking / comparing objects and documentation with the actual state, focus and subsequent drawing in DWG format,
create minor project changes,
to insert PO elements into DWG documentation,
cooperate in the implementation of small construction projects - after the incorporation you will independently lead partial steps on projects,
you will work with colleagues across VFN departments,
prepare technical documents for projects,
you will keep records of the project and other administrative tasks,
issue orders and manage framework contracts,
coordinate the work of regular workers (masons, locksmiths, painters, carpenters, etc.),
you will be in charge of coordinating suppliers and service providers (painters, varnishers, glaziers, floorers, bricklayers),
cooperate in the preparation of documents for the award of public contracts,
control the implementation of the entrusted planned actions.
WHAT IS Awaiting You When You Join Our Team?
Facilities of a large teaching hospital in the center of Prague,
stable salary evaluation,
possibility of personal and professional growth and support of further education,
5 weeks of vacation and 1 week of vacation to ensure personal matters,
possibility of accommodation outside Prague,
allowance for canteen meals or meal vouchers,
attractive benefit program full of discounts and financial contributions. (see Benefits),
MultiSport card
holiday allowance,
kindergarten on the premises of the General Teaching Hospital and suburban summer camps for children of employees,
interesting extracurricular activities - language courses, self-defense lessons, joint sports events and more.
WHO WE ARE LOOKING FOR?
You have completed secondary education,
you are a graduate or a seasoned pro - everyone has a door open,
you can work with a CAD program or similar program,
you are well versed in construction documentation,
you can work independently and in a team,
you are passionate about the field with a desire to learn new things,
you can work with PC on user level,
you have a group B driving license,
you have an active approach to work and you are flexible in time,
reliability, diligence and diligence are not foreign to you,
you can show us the moral and civil integrity (pure criminal record).
Let us know and come to us with us!
Send your CV to: Andrea Čásenská, Human Resources Department, Andrea.Casenska@vfn.cz