24. 11. 2022
Grant program in the field of palliative care

The Czech Society of Palliative Medicine of the Czech Medical Society of Jan Evangelista Purkyně in cooperation with the Foundation Fund of the Palliative Medicine Clinic is announcing the second part of the planned grant calls this year Grant program for the development of education in the field of palliative care.
Its content includes two grant calls. As in the first part announced in May 2022 brings Program to support the specialized education of doctors in the field of palliative medicine extended by a non-financial gift in the form of mentoring. A completely new grant challenge is Program to support the mentoring of institutions in the development of specialized care aimed at supporting hospitals, mobile specialized palliative care and inpatient hospices that plan the development of specialized palliative care.
Along with the announcement of new grant calls, we are happy to bring another piece of good news. Announced in May Individual education support program in the field of palliative care, which generated a high level of interest across the professional public, will be announced again in 2023.
More information can be found here: Programs – Palliative Medicine Clinic Foundation Fund (nadacnifondkpm.cz)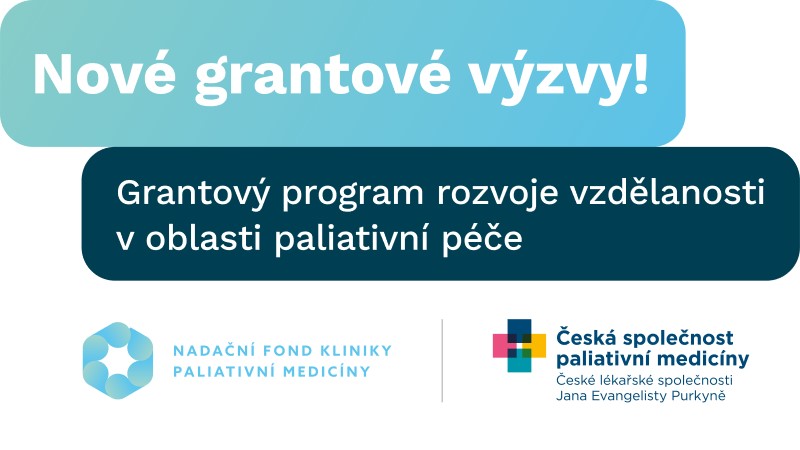 25. 1. 2023

In the theoretical part of the workshop, doctors will get to know the "up-to-date" changes in international recommendations in the care of vascular accesses, with methods of value ...

12. 1. 2023

The bachelor's degree program in General Nursing enables graduates to work in all types of healthcare facilities, including highly specialized ...

All news