15. 2. 2023
The Year of VFN Prevention starts

Do you know which preventive examinations you are entitled to? Fill out our simple questionnaire and test your health. The Year of Prevention is starting in our hospital.
In a simple questionnaire, you will test whether you are doing everything that today's medicine offers to prevent cancer. After filling in your answers, the program will generate recommendations for preventive examinations that you should undergo based on your risk factors. The questionnaire is anonymous, you do not fill in your name, only your gender and age. You can find the questionnaire at the link https://dotaznik.vfn.cz/prevention.
Prevention is the easiest way to take care of your own health. Early detection of problems can prevent a number of later health complications and save or prolong life. Therefore, our hospital has prepared a preventive campaign for the whole year, through which we will help you to navigate preventive examinations. Don't wait for the right moment. Go for prevention before it's too late.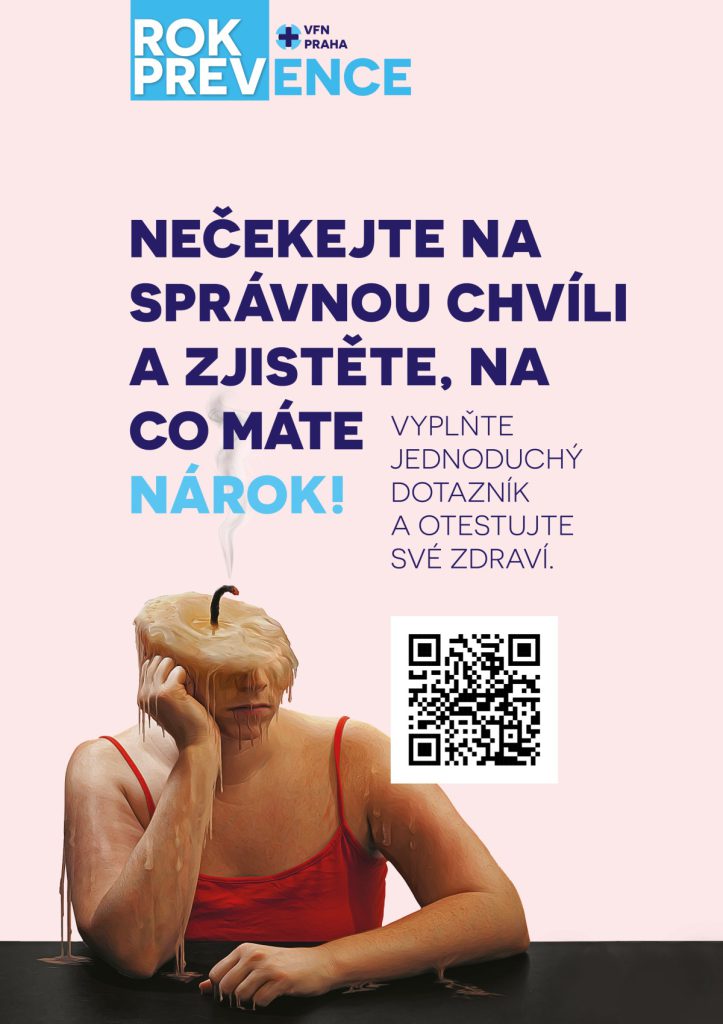 5. 6. 2023

The course intended for general nurses at oncology and hemato-oncology departments is organized by VFN in cooperation with EONS and ČAS 17-18. October 2023...

2. 6. 2023

Let yourself be examined by top doctors and VFN specialists for free! On Wednesday, June 21, 2023, from 1 to 5 p.m. at Charles Square in Prague 2. ...

All news