European grants
CD SKILLS: Improving celiac disease management in the Danube region
Code: 571 - CD SKILLS
Status: Finished

CD SKILLS: Improving celiac disease management in the Danube region by raising the awareness, improving the knowledge, and developing better skills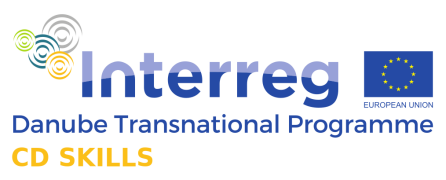 Project start date: 1. 7. 2020
Project completion date: 31. 12. 2022
Project budget: a total of EUR 1 640 110 from three European funds (EUR 1 455 930 from the ERDF, EUR 88 000 from IPA II and EUR 96 180 from the ENI)
of which EUR 132 080 for VFN (EUR 112 268 from ERDF and co-financing from VFN own resources in the amount of 15%, ie EUR 19 812)
Project guarantor (department): Department of Pediatrics and Inherited Metabolic Disorders,
Project registration number: 571 - CD SKILLS
Project brief:
The project was supported in the 3rd round of the Interreg Danube Transnational Program call, specific objective 1.2. Upgrading skills for business and social innovation.
VFN participates in the project as a partner within a thirteen-member consortium, the main researcher in the Czech Republic is MUDr. Peter Szitányi, Ph.D. from the Department of Pediatrics and Inherited Metabolic Disorders. The leading partner of the project is University Medical Center Maribor from Slovenia.
The aim of the project is to improve the quality and management of health care for patients with celiac disease.
Comparison and harmonization of procedures in the diagnosis and treatment of celiac disease within the "Danube region" (which includes Austria, Bosnia and Herzegovina, Bulgaria, Croatia, the Czech Republic, Germany (Bavaria, Baden-Württemberg), Hungary, Moldova, Montenegro, Romania, Serbia , Slovakia, Slovenia and Ukraine) we can optimize the current practice in the region.
The results of the project will be used in the development of new innovative diagnostic and treatment methods, the improvement of education in the field of diagnostics, or the creation of an international advisory network.
The project will last 30 months and will include the following main activities:
Assessment and comparison of the current level of diagnosis and management of celiac disease in individual countries
Development and testing of new diagnostic methods that would enable early detection of celiac disease
Development of new innovative educational tools for patients and doctors (electronically), creation of an international coordination network.
The VFN team will participate in the project in the recruitment of probands, their diagnosis, preparation of questionnaires, recommendations and patient brochures within the national campaign.
Project partners:
University Medical Center Maribor
Municipality of Maribor
Medical University of Graz
University Children's Hospital
Children's Hospital Zagreb
General University Hospital in Prague
Serbian Celiac Society
National Institute for Mother and Child Health Alessandrescu-Rusescu
CeliVita - Living with Celiac Disease
Heim Pal National Paedaitric Institute
University of Debrecen
»Nicolae Testemitanu« State University of Medicine and Pharmacy of the Republic of Moldova, Kishinau
University Hospital Munich
Strategic partners of the project:
Schär AG / SPA
Romanian Association for Gluten Intolerance
Croatian Institute of Public Health
Bulgarian Celiac Association
Bulgarian Society for Pediatric Gastroenterology, Hepatology and Nutrition
Hungarian Pediatric Gastroenterology Society
Health Service Youth and Family Office, City of Graz
Links and other materials:
Project co-funded by European Union funds (ERDF, IPA, ENI)