Joint intake of internally ill patients (SPIN)
Workplace characteristics
The Joint Admission of Inpatients (SPIN) provides health care based primarily on internal medicine, which forms a link between the components of pre-hospital emergency care and hospital inpatient care of internal medicine clinics. The department provides differentiated care to patients with acute diseases, from a simple examination for non-serious conditions to the initiation of urgent intensive care in case of critical conditions.
The 24/7 emergency department works in a non-threshold mode and treats all incoming patients, but preferably those who have been brought to the hospital by ambulance and require the continuation of urgent care started in the hospital. The department's doctors carry out basic triage (sorting) of patients, determine the order of urgency of treating patients according to the severity of their condition, perform diagnostic and therapeutic care, indicate and ensure the necessary complementary examinations. If necessary, doctors call in the consultative service of specialists in other fields and decide on the eventual hospitalization of the patient. SPIN doctors also determine the type of ward in which the patient is to be hospitalized and, in cooperation with the bed dispatcher, place the patient in a suitable bed. Patients whose illnesses are not related to the field of internal medicine are, after a basic examination, sent to the ambulances of the respective fields, or they are hospitalized directly in the inpatient wards of the respective workplaces in cooperation with the consular officer.
If operating conditions permit, the SPIN workplace enables short-term patient observation (up to approx. 6 hours duration) to ensure basic differential diagnosis and provide appropriate outpatient treatment.
For patients who do not require admission to a bed, doctors will provide treatment including the recommendation of an outpatient care plan.
Contact information
U Nemocnice 504/1, 128 08 Prague 2, (Hall B)

224 962 928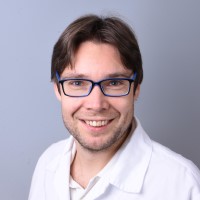 MUDr. Jan Krupička, Ph.D.
primary department of SPIN
Jan.Krupicka@vfn.cz
+420 224 963 135

Petra Hejná
head nurse of the SPIN department
Petra.Hejna@vfn.cz
+420 224 963 266