Doctor (m/f)

| Child psychiatrist (m/f)

| Psychiatric Clinic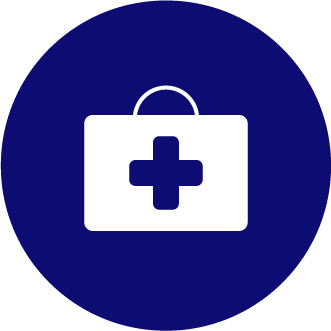 Time: 1.0 (40 hours per week)
Shift: one shift
Start date: immediately or by appointment
WHAT DO YOU WANT TO DO?
Provide medical care by a doctor specializing in child and adolescent psychiatry,
the possibility to apply modern approaches and new methods in the treatment of specific diagnostic groups,
cooperate within a multidisciplinary team.
WHAT IS Awaiting You When You Join Our Team?
Facilities of a large teaching hospital in the center of Prague,
stable and motivating salary,

participation in the program of the day-care center for adolescents and independent management of patients as part of ambulatory care,
the opportunity to participate in development programs and grants handled within the VFN in Prague,
the opportunity to actively participate in the modernization of the premises and the creation of therapeutic programs of the day care center,
5 weeks of vacation and 1 week of vacation to ensure personal matters,
possibility of accommodation outside Prague,
MultiSport card
holiday allowance,
allowance for canteen meals or meal vouchers,
attractive benefit program full of discounts and financial contributions. (see Benefits),

kindergarten on the premises of the General Teaching Hospital and suburban summer camps for children of employees,
interesting non-work activities - language courses, self-defense lessons, joint sports events and more.
WHO WE ARE LOOKING FOR?
You have completed university education,
you have certification in the field of child and adolescent psychiatry,
at least enrollment in accredited psychotherapy training,
you are interested in science and research,
you are well organized and have good communication skills,
you can work with PC on user level,
active approach to work and responsibility are not alien to you,
you are able to work independently and in a team and you are creative,
you want to take on new challenges and you are flexible,
you can show us the moral and civil integrity (pure criminal record).
Let us know and come to us with us!
Primary MUDr. Eva Kitzlerová, Ph.D.
Phone: 224 965 340, E-mail: eva.kitzlerova@vfn.cz